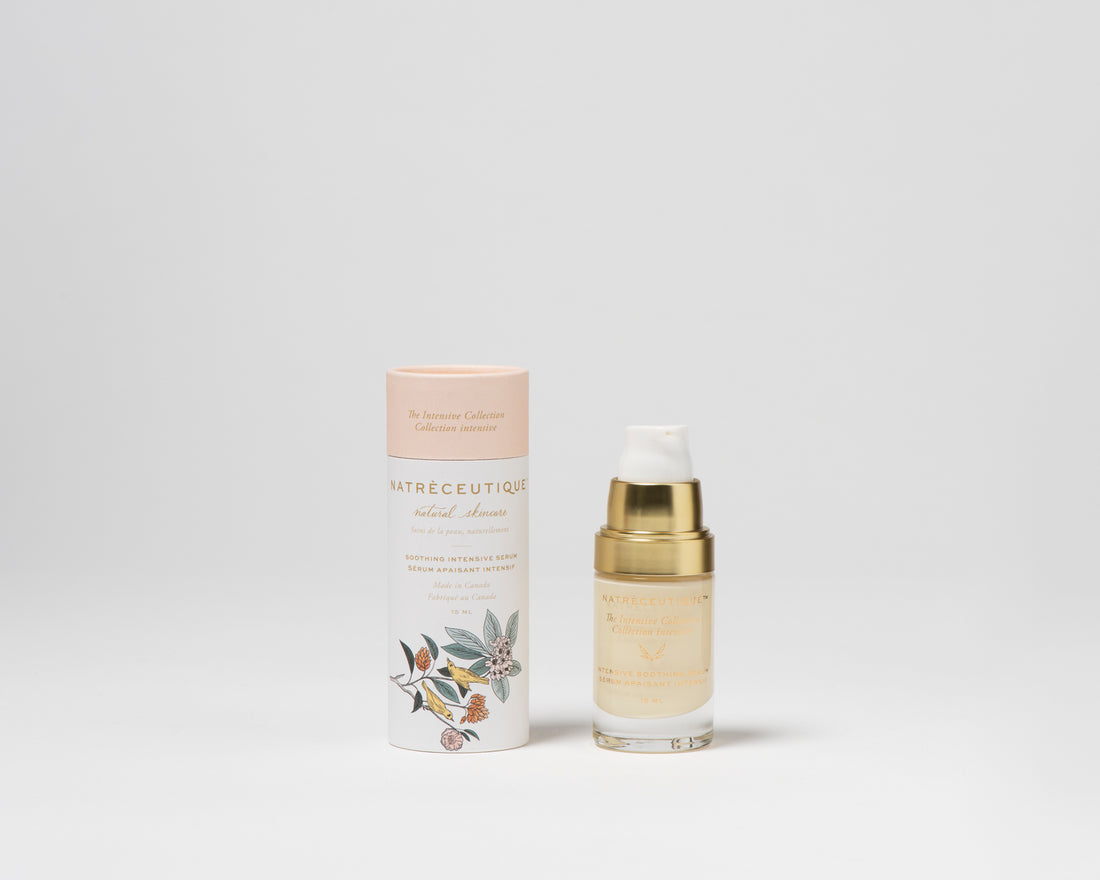 Natreceutique Soothing Intensive Serum
This concentrated, humectant based serum contains 5% Date Extract for calming and soothing of the skin while providing intense hydration.
Addititonal benefits:
For all skin types as part of a daily, anti-aging regimen.

Those who want anti-aging and anti-inflammatory benefits.

Can be used on the delicate under-eye skin for improved appearance of under eye circles and hydration.

Oil-free, humectant based (draws water to the skin), can apply sparingly at night or saturate the skin to create an invisible sleep mask for dewy, radiant skin in the morning.