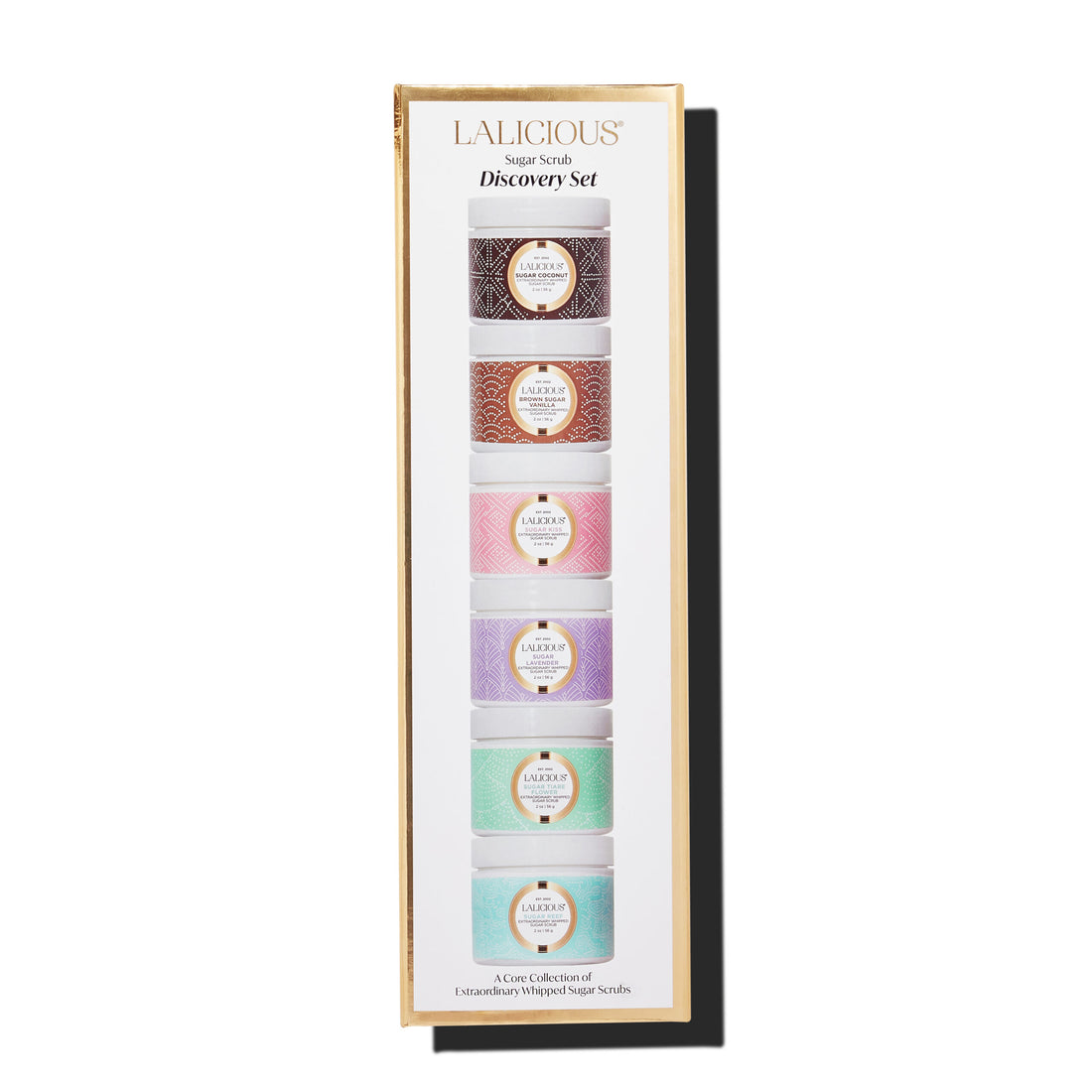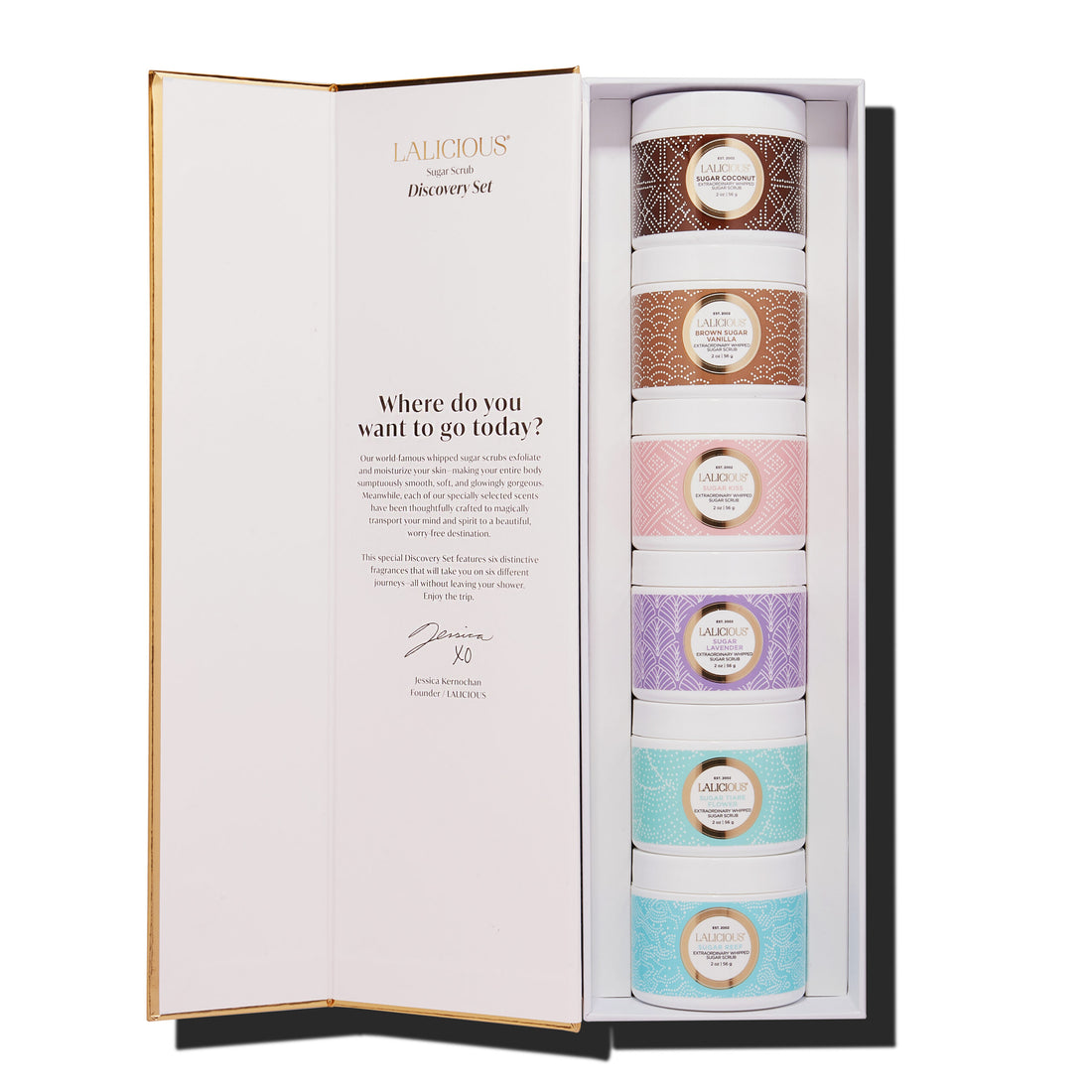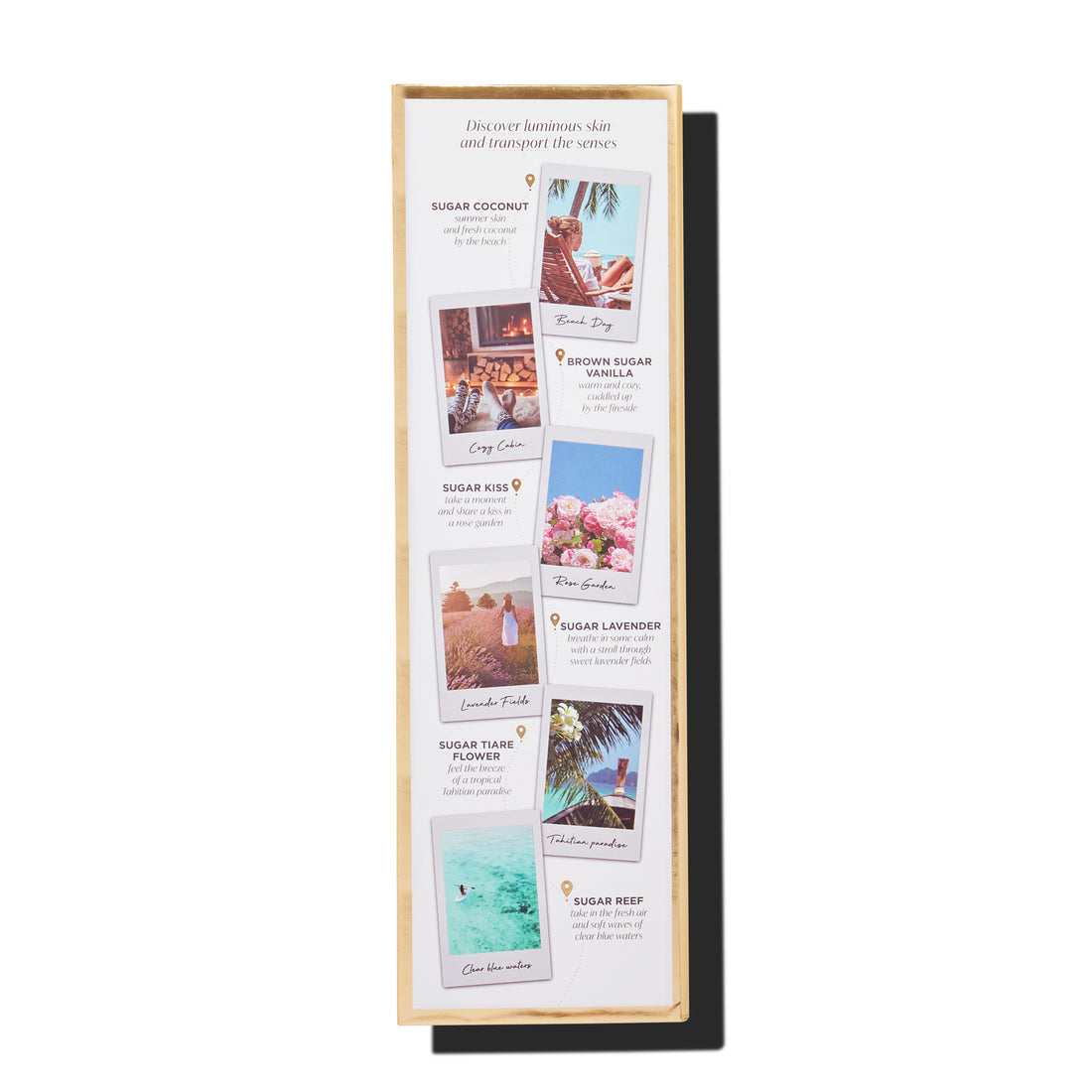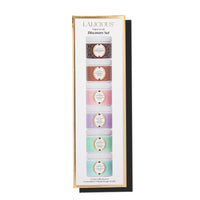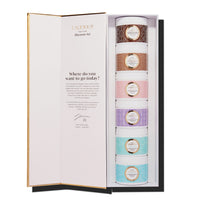 Lalicious Sugar Scrub Core Collection Discovery Set
What it is: A collection of all 6 original Lalicious sugar scrub fragrances for the ultimate in skin luxury.
How it works: Discover the softest whipped sugar and coconut oil scrub that leaves skin radiant.
Why you like: A perfect gift for someone who loves these scrubs, or an easy way to give a little to everyone, just open and share!