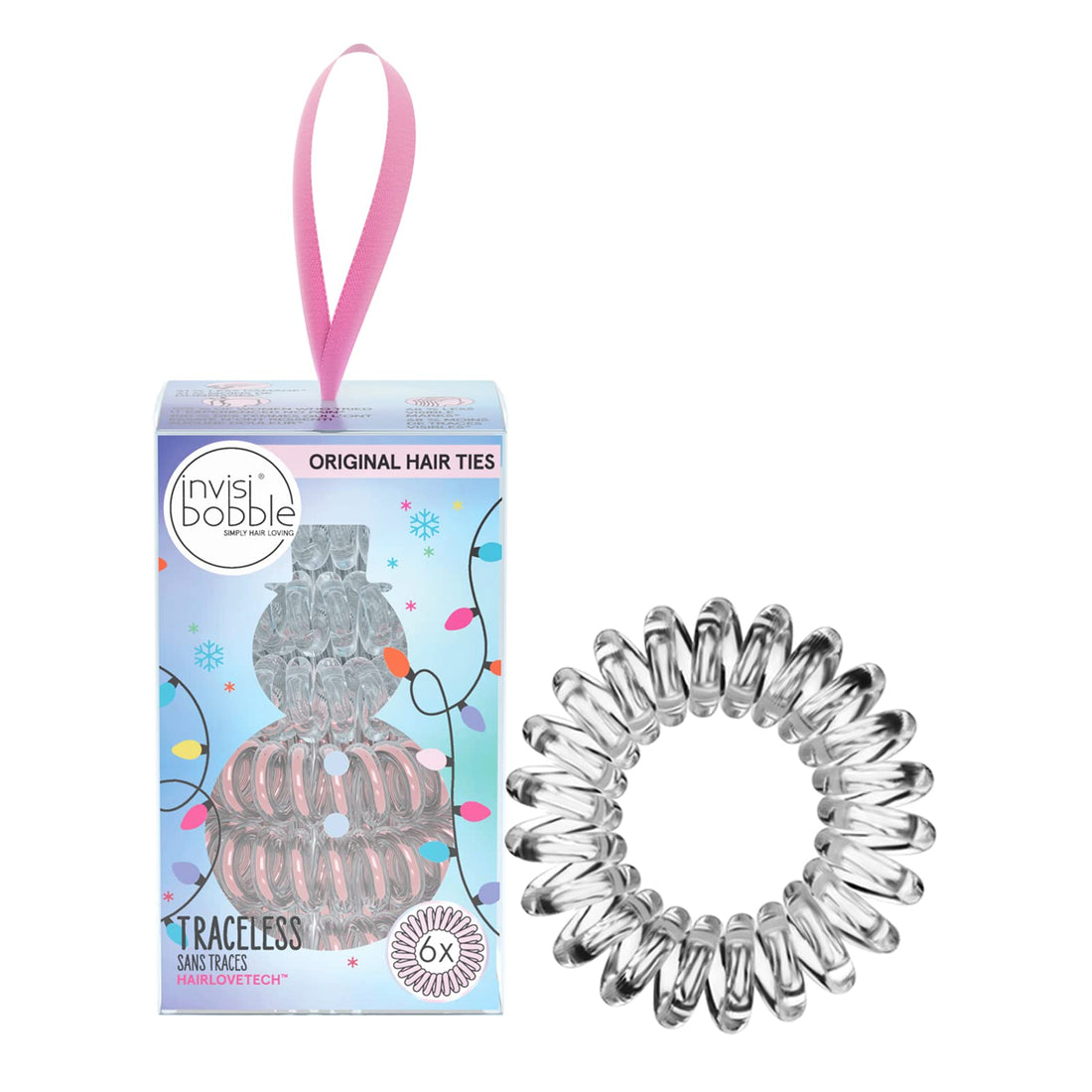 Invisibobble Holiday Festive Snowman
All I want for Christmas is invisibobble! It won't be long now before the most wonderful time of the year is upon us again. And when it comes to writing your wish list, it's obvious that one thing is right up at the top of it: the invisibobble Holiday Collection.
invisibobble, the traceless hair ring, has found its way into the hair of girls and guys for good reasons. Asking yourself WHY? No kink, hair caring, strong hold – the invisibobble ORIGINAL's unique spiral shape makes it possible! That's why the invisibobble hair tie is the perfect companion for every occasion!
Traceless - no dents or kinks!
Avoids headaches
It is caring to the hair
For all hair types
Includes:
3x Original Hair Rings - Crystal Clear
3x Original Hair Rings - Bella Rosa Galaxy