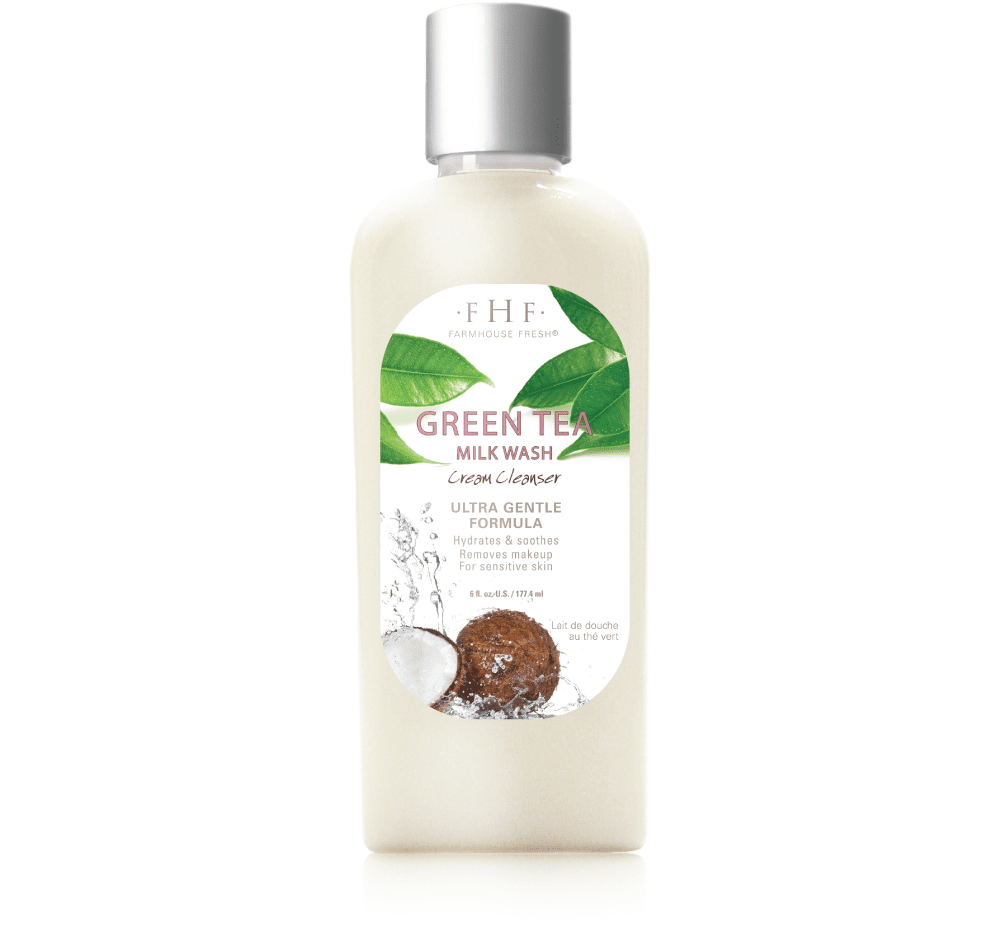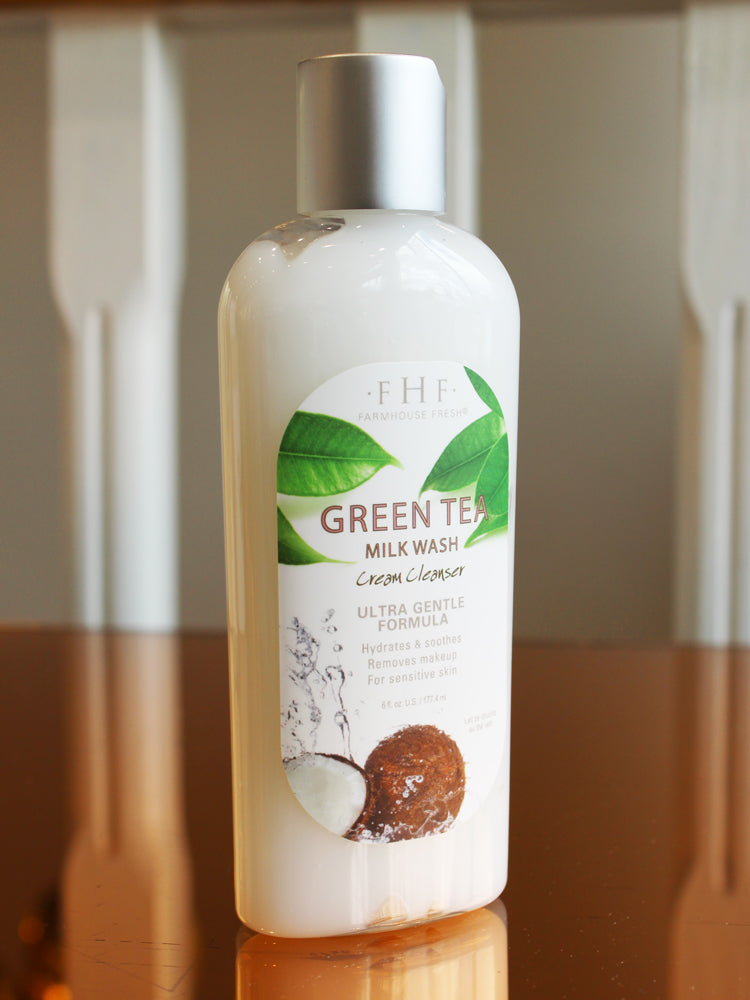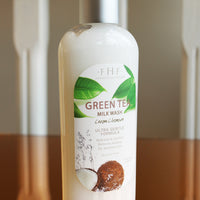 Farmhouse Fresh Green Tea Milk Wash
What it is: Creamy, gentle, PH-balanced daily cleanser that removes makeup, dirt - even mascara and sunscreens - while leaving skin moisturized and soft. Developed to provide soothing comfort as you wash, since we all routinely scrub, peel and polish our faces.
How it works: Nourishing coconut milk and green tea extract loaded with polyphenols and anti-inflammatory properties treat delicate skin tissue. Sodium hyaluronate, a skin identical ingredient actually helps BOOST skin's moisture content and prevent moisture loss as you wash.
Why you like: Feel good as you cleanse, especially with the cooling, minty fresh finish.