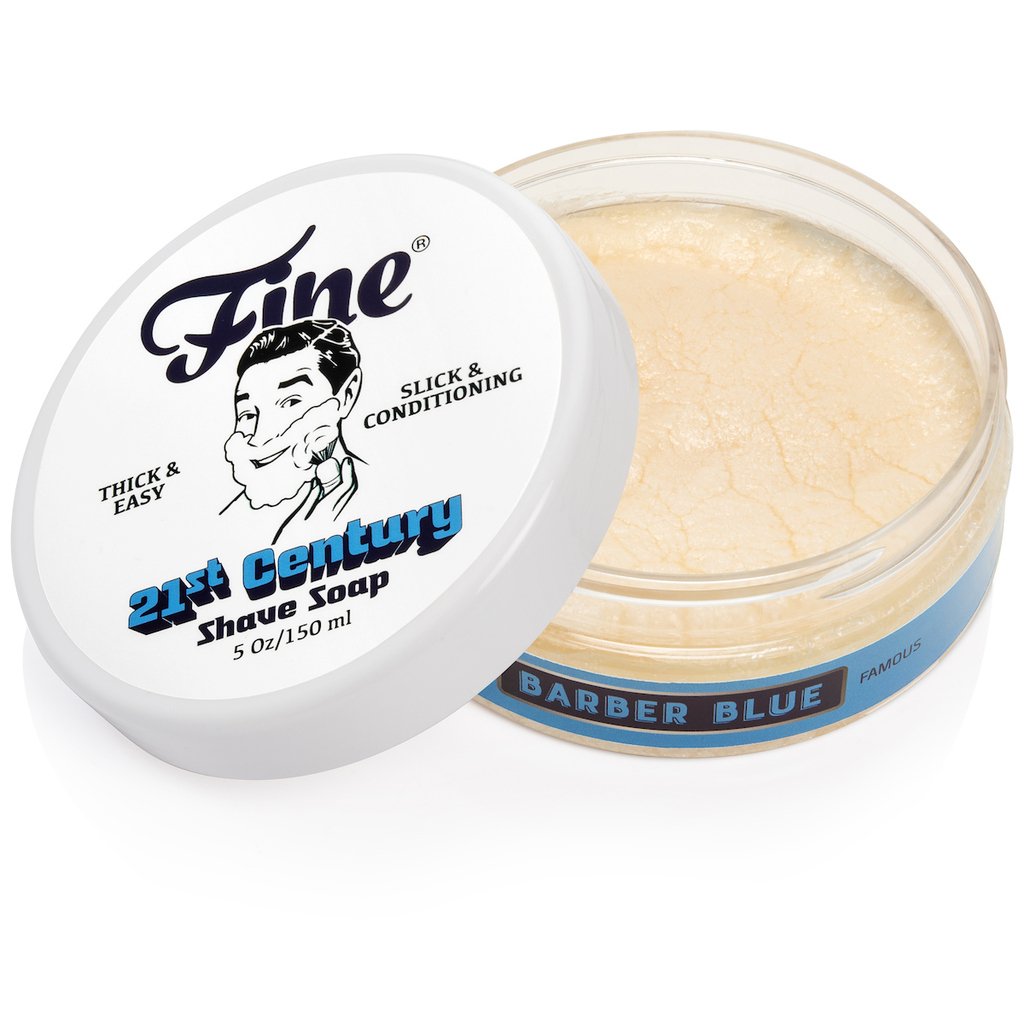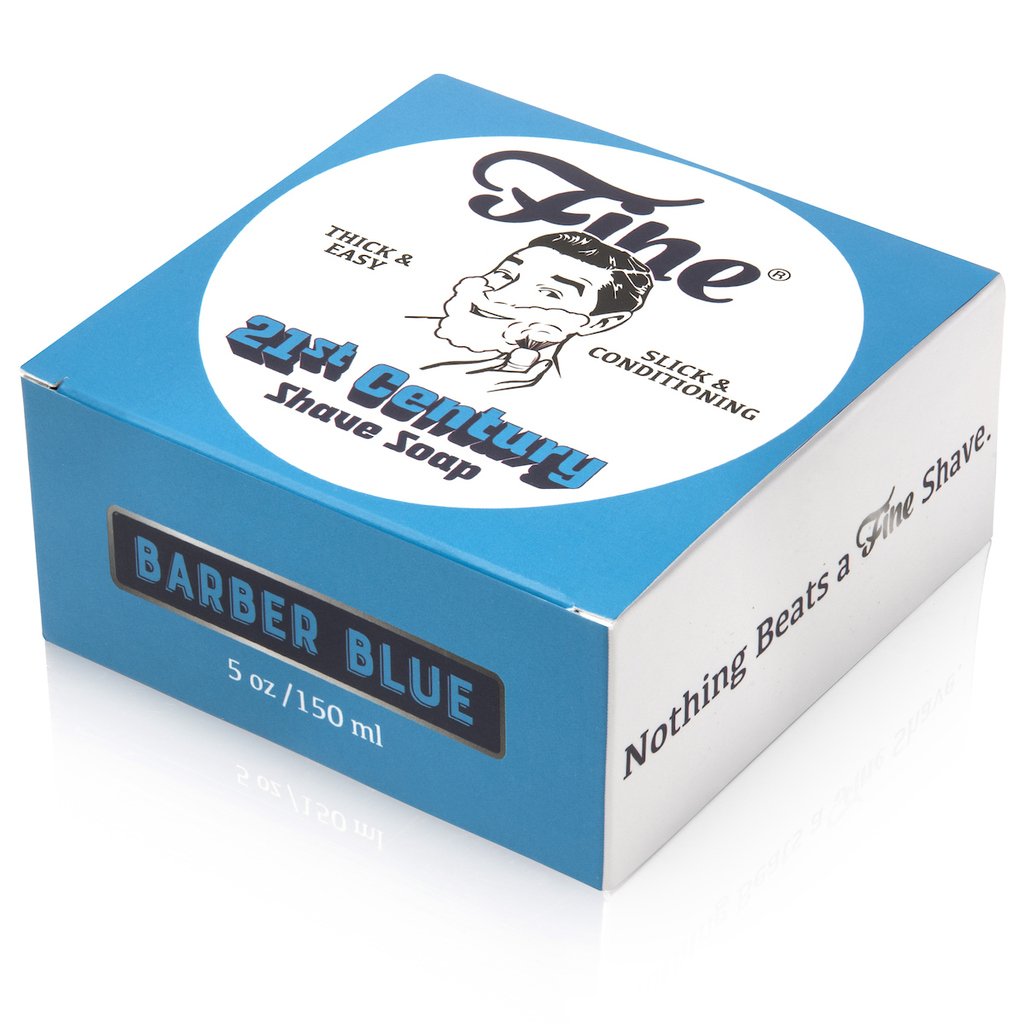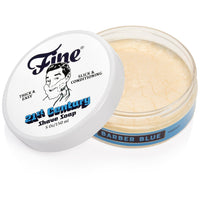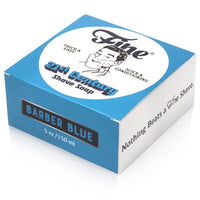 Fine Accoutrements Barber Blue 21C Shave Soap
Fine Barber Blue Shaving Soap
 provides exactly that, along with an all-time classic aftershave fragrance beloved by shaving aficionados of all generations.  As nostalgic and refreshing as a barbershop scent can be, this effervescent fougere features crisp top notes of lemon, lime, and orange layered over hints of herbs, florals, and leather.
Traditional Tallow Base Spiked with Premium Vegetable Oils.
Generously Fragranced.
XL 5 oz (150 ml) Product Volume.
Performs in Hard Water.
Contains No Artificial Colors.