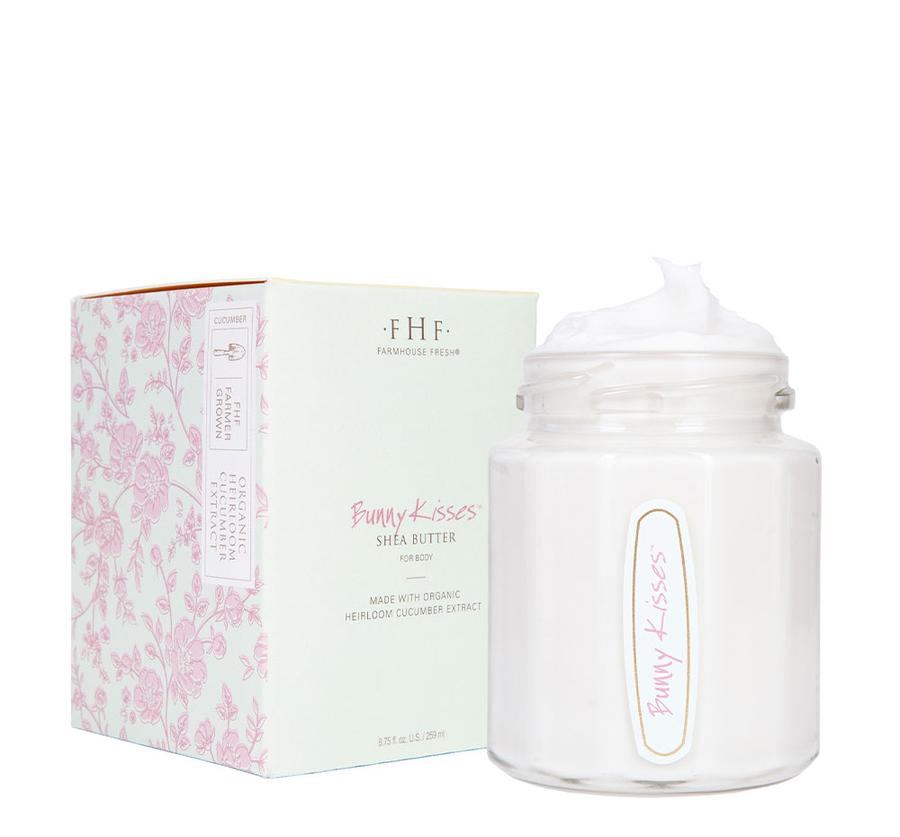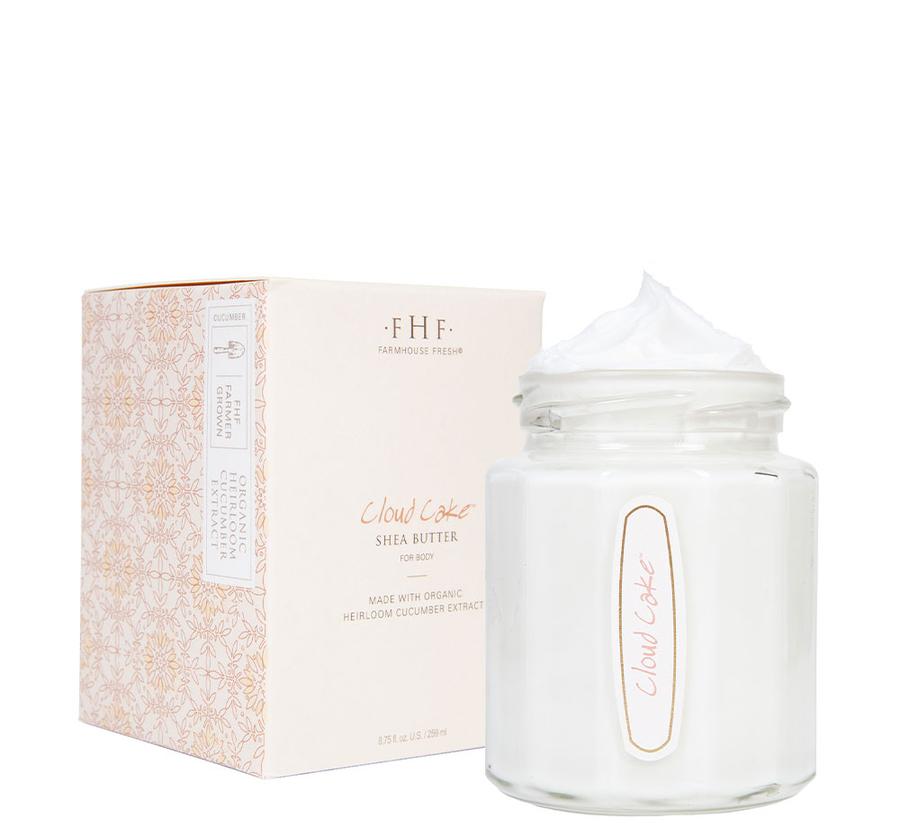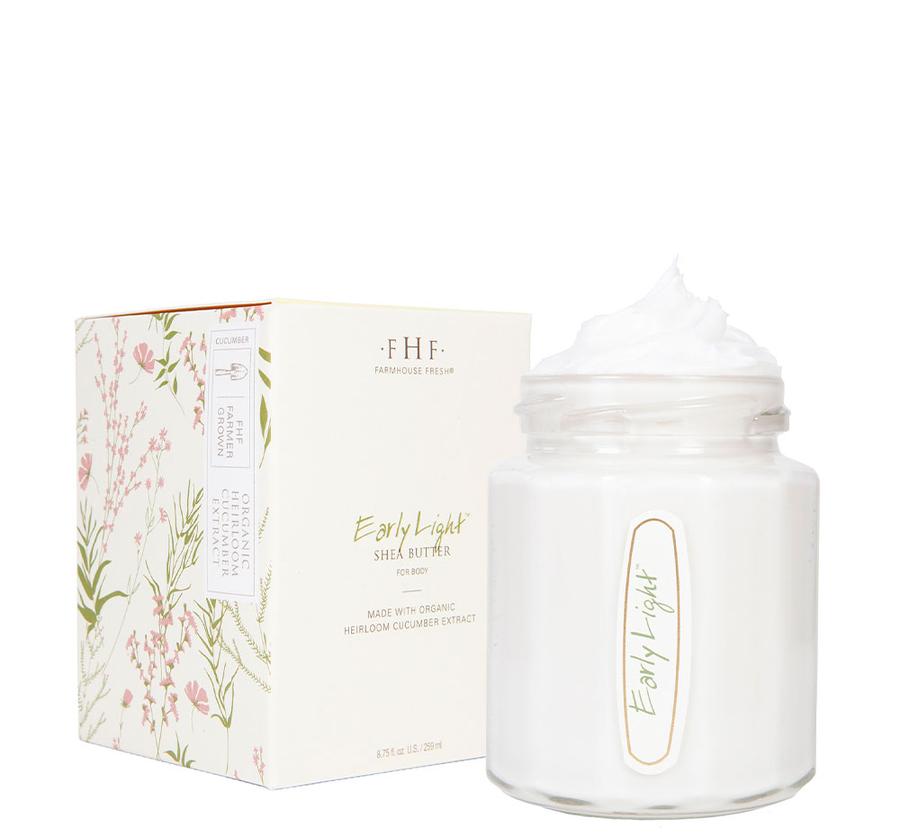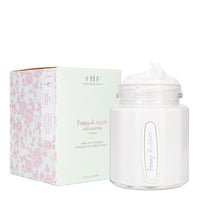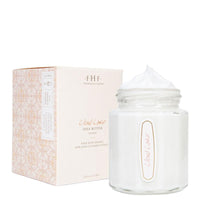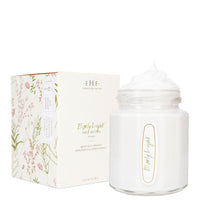 Farmhouse Fresh Shea Butter
Nourish your body with a jarful of fluffy comfort! 

Like all Farmhouse Fresh other shea butter creams, this rich moisturizing cream includes Vitamin E and Omega-6 rich U.S.-Grown non-GMO Soybean oil to calm even the severest of dry skin, without a hint of a greasy feel. The formulation also includes the FarmHouse Fresh-grown heirloom organic cucumber extract with soothing antioxidants.

Arrives in a pretty gift box printed with soy-based inks.
Scent notes:
Bunny Kisses - Fluffiest notes of powder and vanilla cream
Cloud Cake - Warm caramel
Early Light - Refreshing notes of citrus grass