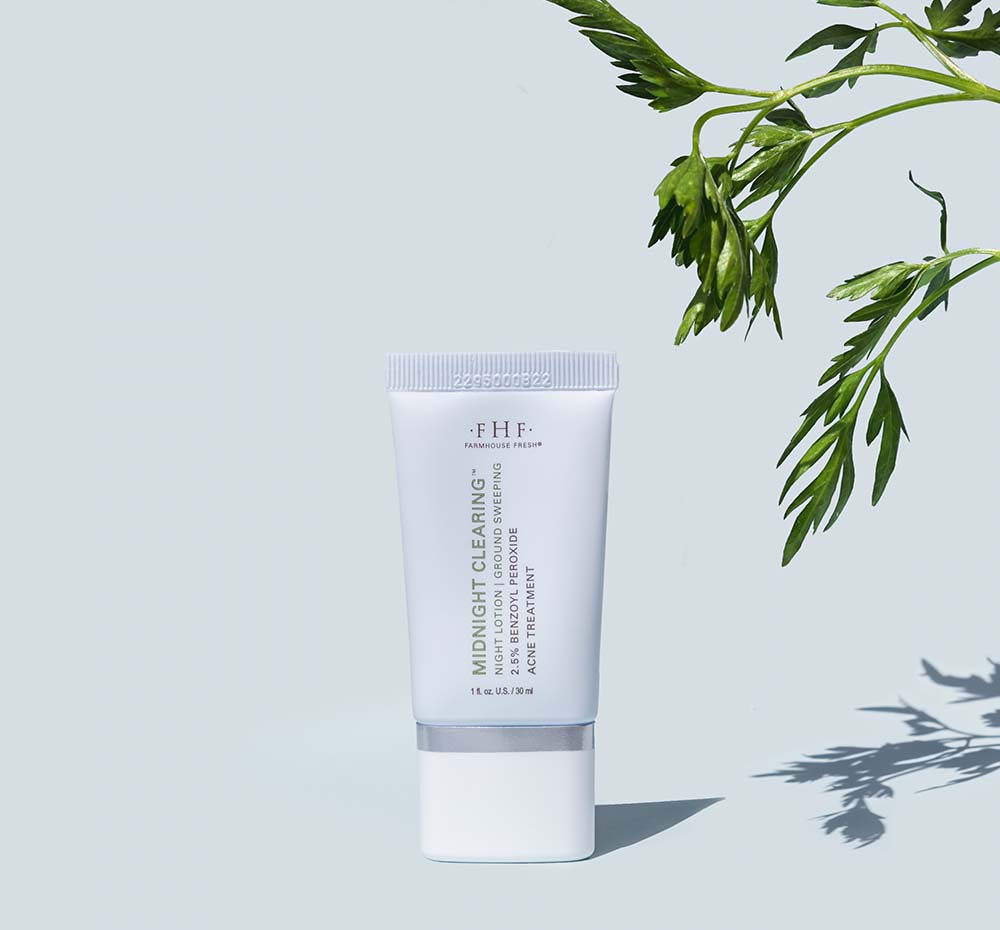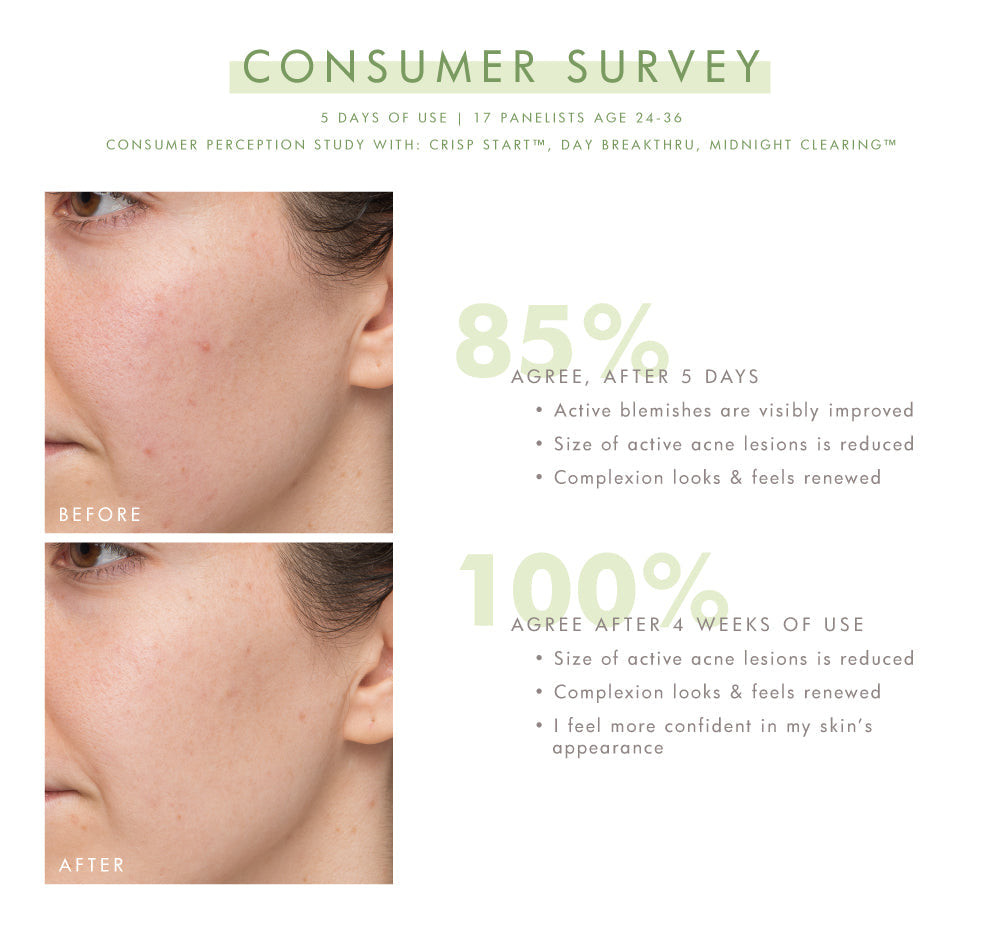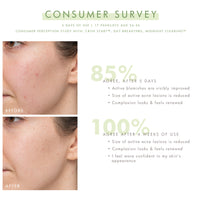 Farmhouse Fresh Midnight Clearing Night Lotion
An overnight benzoyl peroxide treatment that provides powerhouse clearing, working beneath the skin's surface to wipe out bacteria and gently peel away dead skin cells. 
This lightweight, fast-absorbing night lotion targets, treats and prevents pesky breakouts with the blemish-busting powers of benzoyl peroxide and the gentle properties of nourishing squalane oil, soothing niacinamide and replenishing FHF-grown herbal parsley extract. You'll love waking up to skin that's delectably soft, clear and under control.