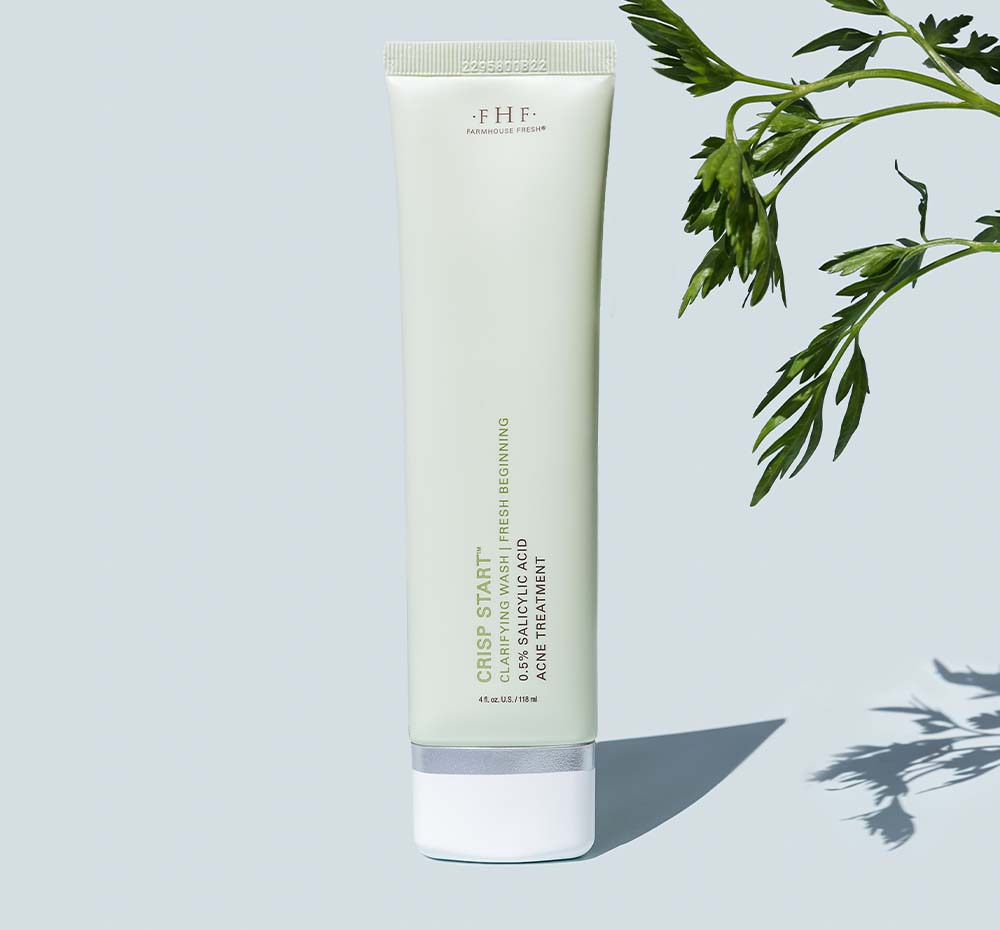 Farmhouse Fresh Crisp Start Salicylic Acid Acne Wash
A daily foaming wash that gently sweeps up pore-clogging impurities without stripping the skin.
This super gentle, fast-acting gel cleanser is formulated with a powerful combination of 0.5% salicylic acid, a novel restorative patented peptide and FHF-grown herbal parsley extract to soothe and rejuvenate the skin. The end result: a complexion that feels smooth, balanced and freshly clean.