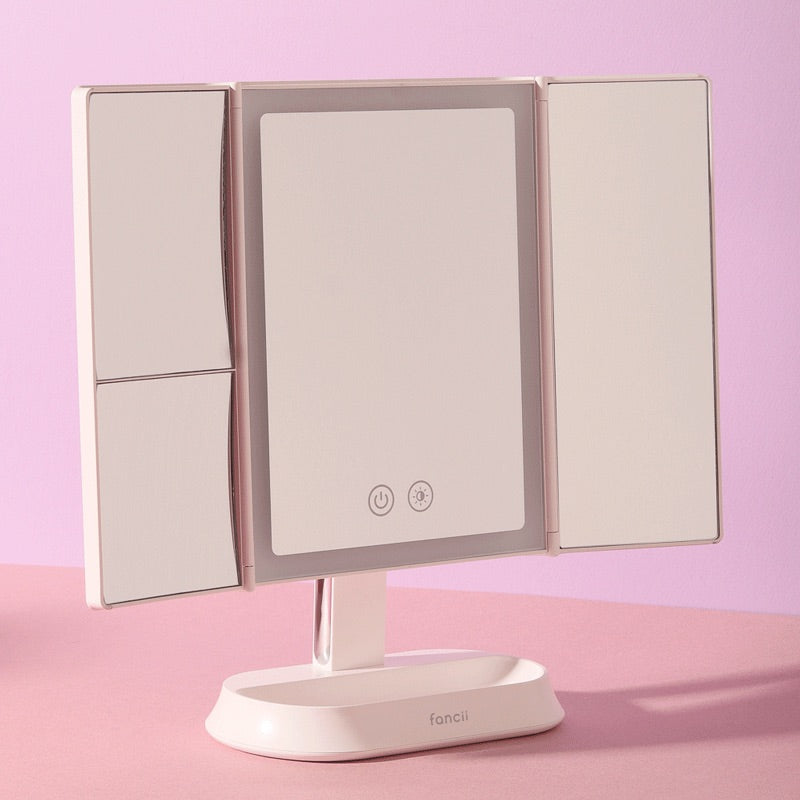 Fancii ZORA Rechargeable LED Tri-Fold Mirror 1x/5x/7x
Zora is a folding vanity mirror with three mirrored panels for the ultimate beauty experience. Designed with three dimmable LED light settings - soft white, neutral white, and natural daylight; it's a must for eliminating Bad Beauty Lighting! It's eco-friendly with a rechargeable battery, so no more costly replacements for you. The right panel is an adjustable 1X side mirror, and the left panel is split into a 5X and 7X magnifying mirrors for seeing small details. Finally, all our good angles!
LED Lights
3 light temperatures: Soft White, Natural Daylight, and Neutral White
Dimmable light function
Main Mirror 1X
Side Mirrors 5X, and 7X magnification
Tilts 180-degrees forward and backward
30-minute auto-shutoff
Cordless and rechargeable (up to 13 hours)
Size: (When folded) 6.9" (175 mm) W x 10.8" (275 mm) L
Size: (When unfolded) 13.2" (335 mm) W x 11.2" (285 mm) L
Available for in-store purchase, curbside pickup, and local porch drop only.