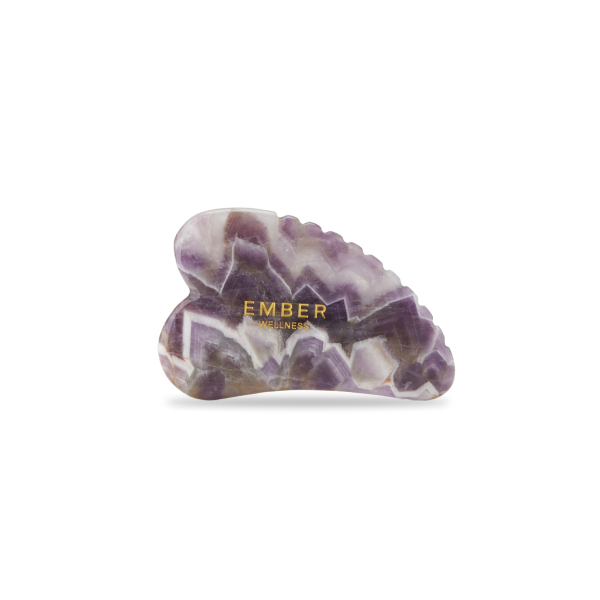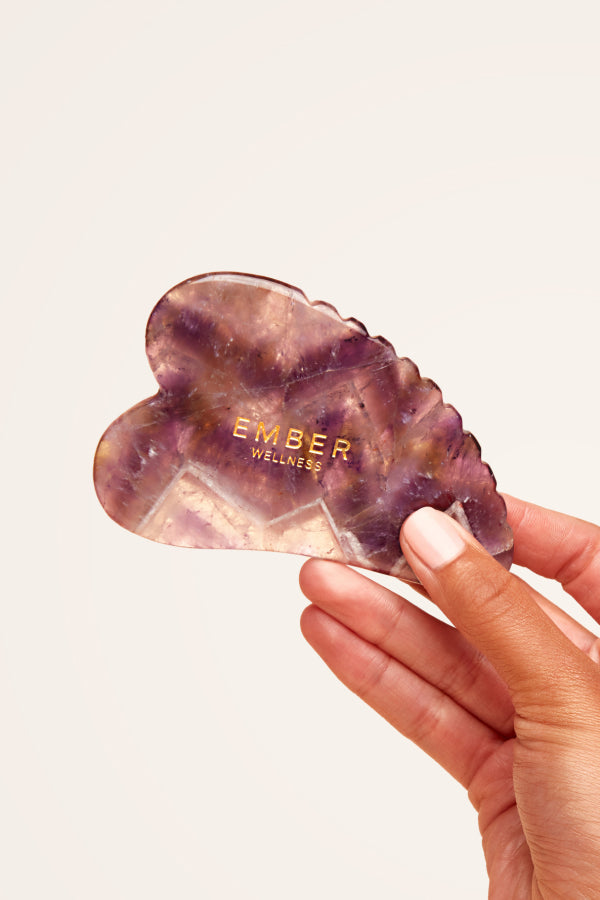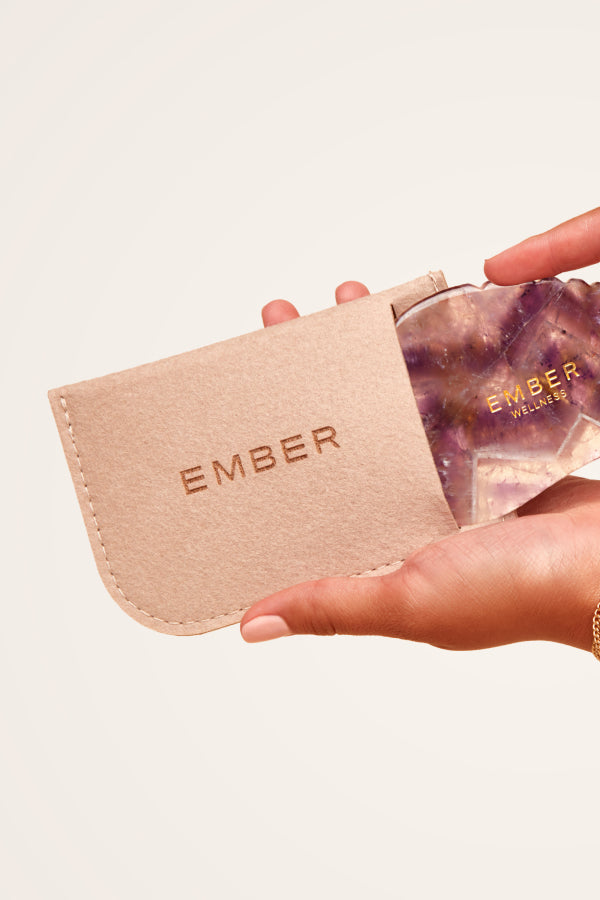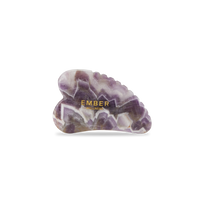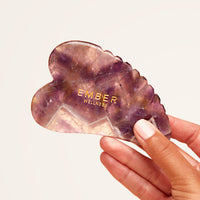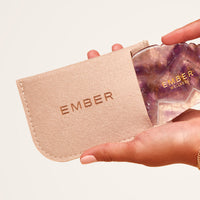 Ember Wellness Amethyst Heart Gua Sha
The ancient technique of gua sha massage, with its roots in Traditional Chinese Medicine, has been used for centuries all over the body to treat different ailments. 
When used on the face, neck and decolletage using gentle upward strokes, gua sha is an effective tool for lifting, toning and plumping the face, and when used daily it can aid in cellular turnover, leaving your complexion fresh and glowing. A regular gua sha practice can assist in supporting a healthy sleep cycle, and aid in reducing stress by activating Qi along your meridian pathways.
Reap the many benefits of a daily gua sha practice, your skin will thank you!
Contains one, 100% natural gua sha tool with felt carrying pouch.