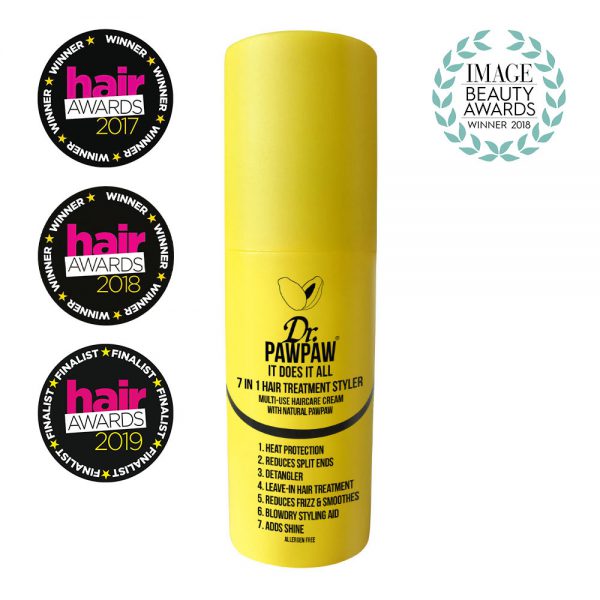 Dr. PAWPAW It Does It All 7-in-1 Hair Treatment Styler
The perfect marriage between a leave in conditioning treatment and hair styling product. Multi-use product can be used as a/for: Heat protector, reducing split ends, detangler, leave-in hair treatment, reducing frizz and smoothes, blow dry styling aid and adds shine.
How to use: Spray directly onto wet hair. For dry hair spray into hands and apply to desired area.
Key Ingredients: PAWPAW FRUIT – Pawpaw Fruit is nourishing on both skin and hair with long lasting results. ALOE VERA – Aloe Vera soothes sore sensitive skin and helps to repair hair. COCONUT OIL – Coconut Oil hydrates and adds shine to dull hair