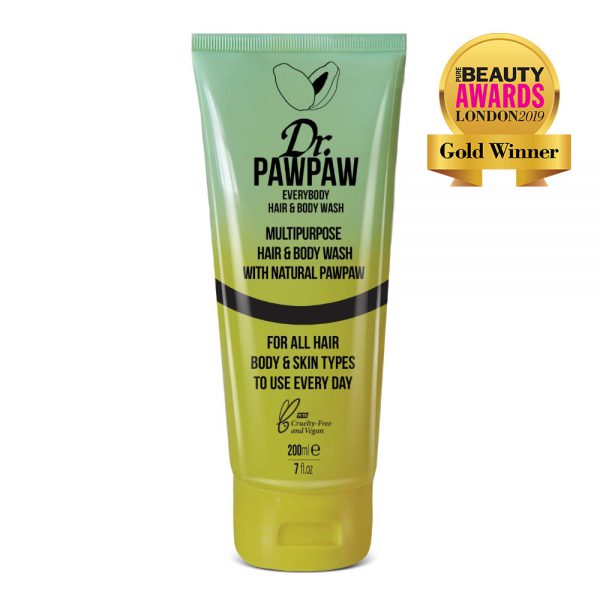 Dr. PAWPAW Everybody Hair & Body Wash
This award winning range has the perfect balance of natural oils suitable to use on all skin types and all hair textures. Use as shampoo. Use as body wash. Suitable for the whole family.
Key Ingredients: PAWPAW FRUIT – Pawpaw Fruit is nourishing on both skin and hair with long lasting results. ALOE VERA – Aloe Vera soothes sore sensitive skin and helps to repair hair. COCONUT OIL – Coconut Oil hydrates and adds shine to dull hair.