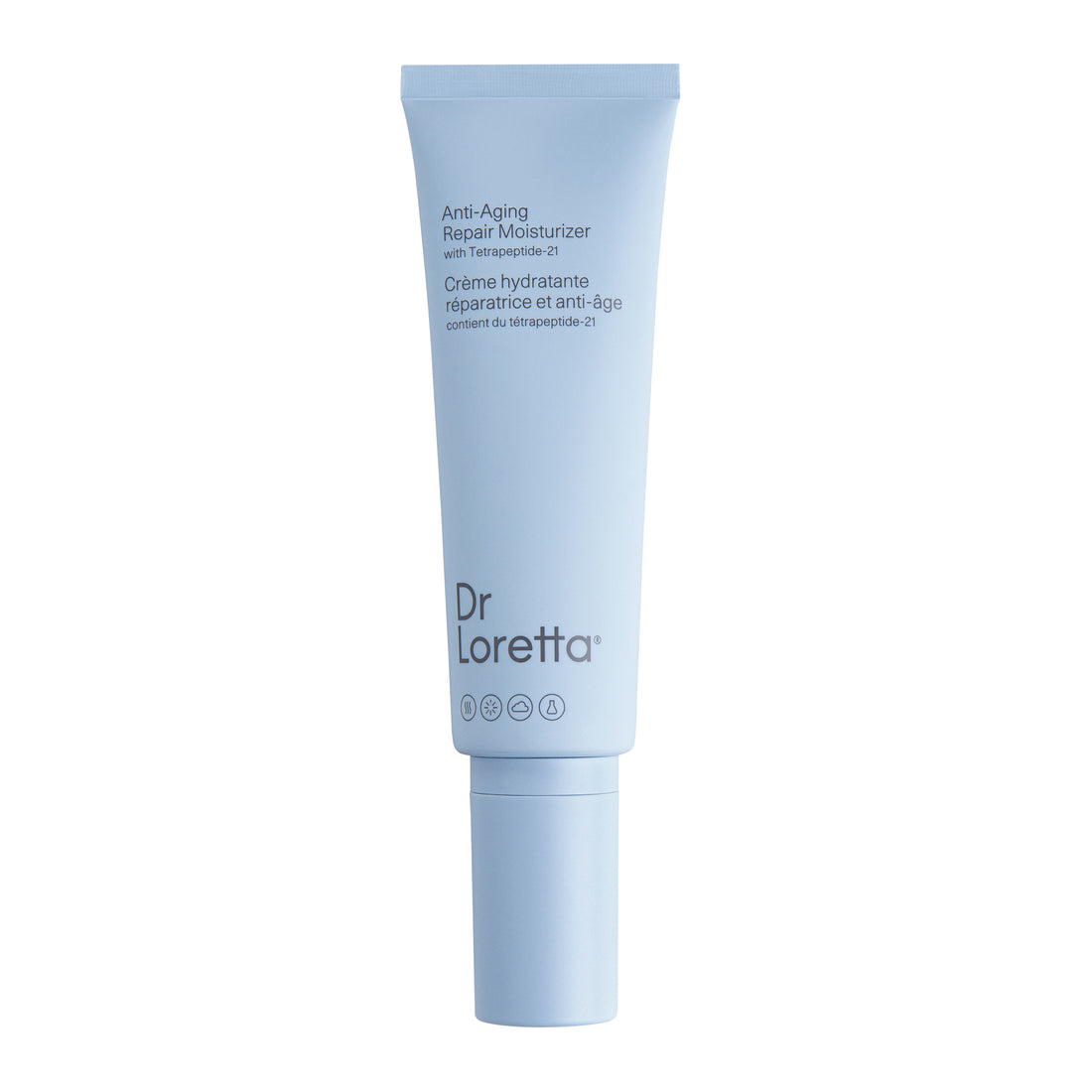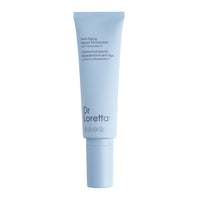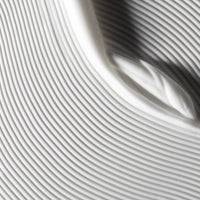 Dr. Loretta Anti-Aging Repair Moisturizer
Enjoy this multi-purpose moisturizer that tightens, brightens, and corrects.
There is so much goodness in the Anti-Aging Repair Moisturizer. This incredibly versatile, lightweight cream not only hydrates, but also repairs and protects your skin from visible aging. Lipochroman®, a supercharged antioxidant bio-inspired by Vitamin E, defends against pollution — a leading cause of fine lines and age spots. Chromabright®, an innovative molecule developed to deeply penetrate your skin, brightens dark spots and adds luminosity. Plus, effective firming peptides and natural botanicals combine forces to soothe the skin. It's a daily cream that works overtime just for you.
Key Ingredients:
Antioxidant Lipochroman®: Protects from pollution and "urban dust", including oxygen, nitrogen, and carbon free radicals, which can lead to age spots and wrinkles.
Chromabright®: Derived from Vitamin E, this highly effective moisturizer evens skin tone as it protects skin from free radical damage caused by UV and HEV (blue light) emitted from computer screens and cell phones.
Marine Peptides: Supports skin's collagen while providing hydration.
Directions: After using cleanser and Anti-Aging Repair Serum, apply to face, neck and back of hands. Use AM and PM. Always finish your regimen with SPF in the morning.
Size: 50ml