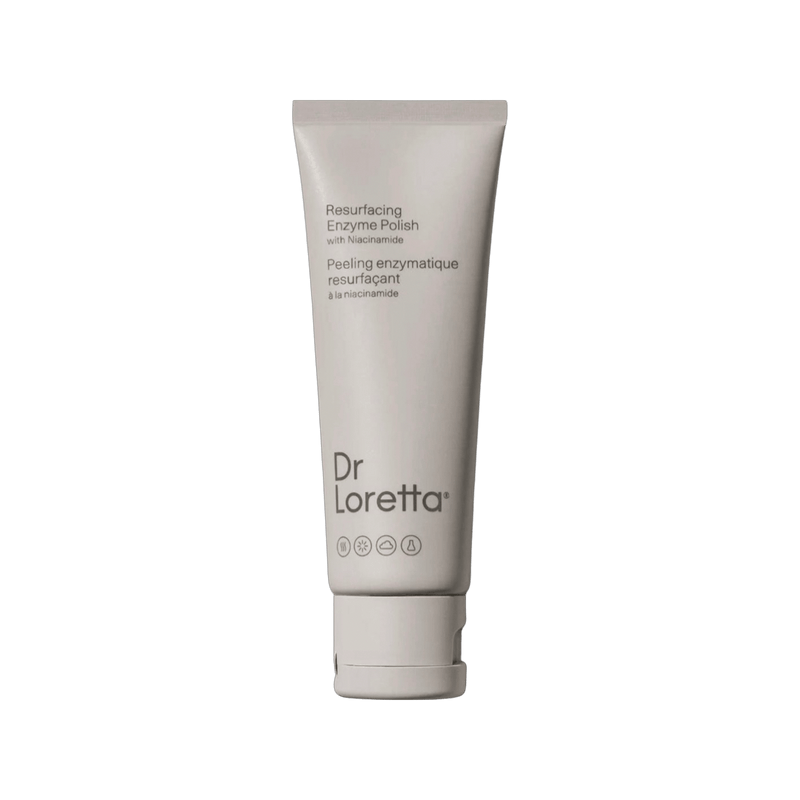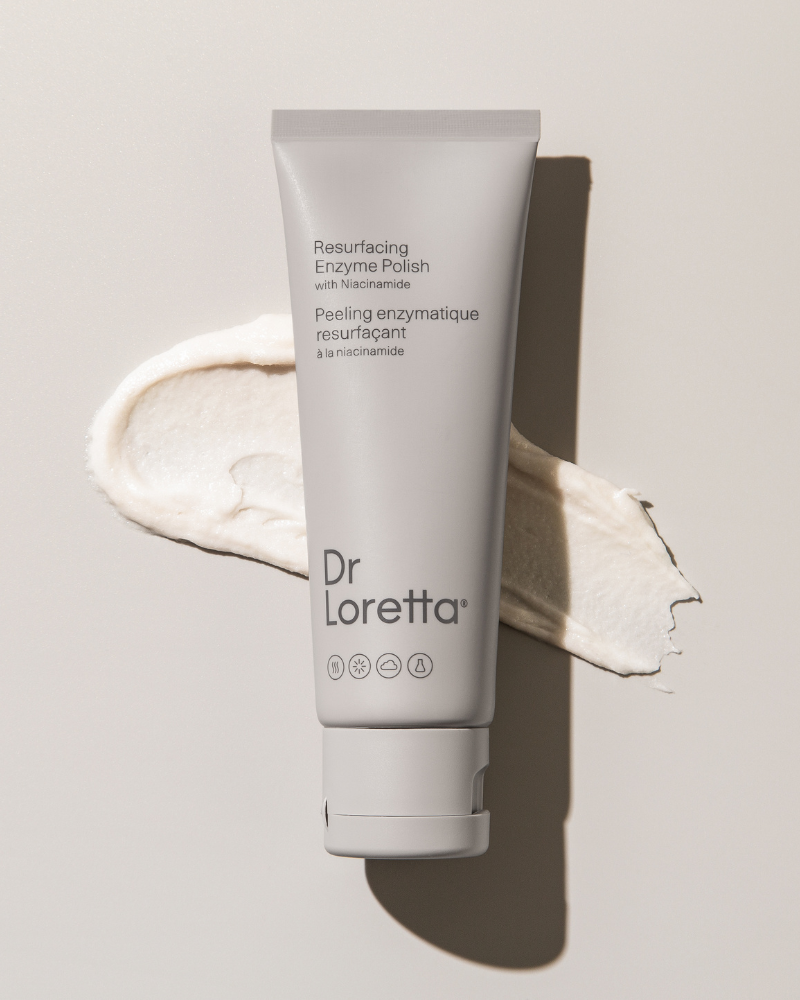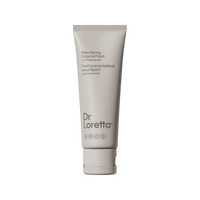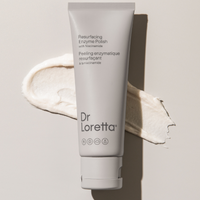 Dr. Loretta Resurfacing Enzyme Polish
Get ready for a surprisingly gentle exfoliating ritual that won't leave skin feeling dry, or irritated.
This dual-action resurfacing leave-on mask uses the dynamic combination of physical and enzymatic exfoliators to buff away dead skin cells, soften fine lines, and diminish dullness.
Niacinamide and panthenol plump skin and improve resilience to environmental factors such as pollution and irritants. Plus, antioxidant-rich safflower oil, hydrating glycerin, and coconut oil work to lock in moisture for a radiant afterglow.