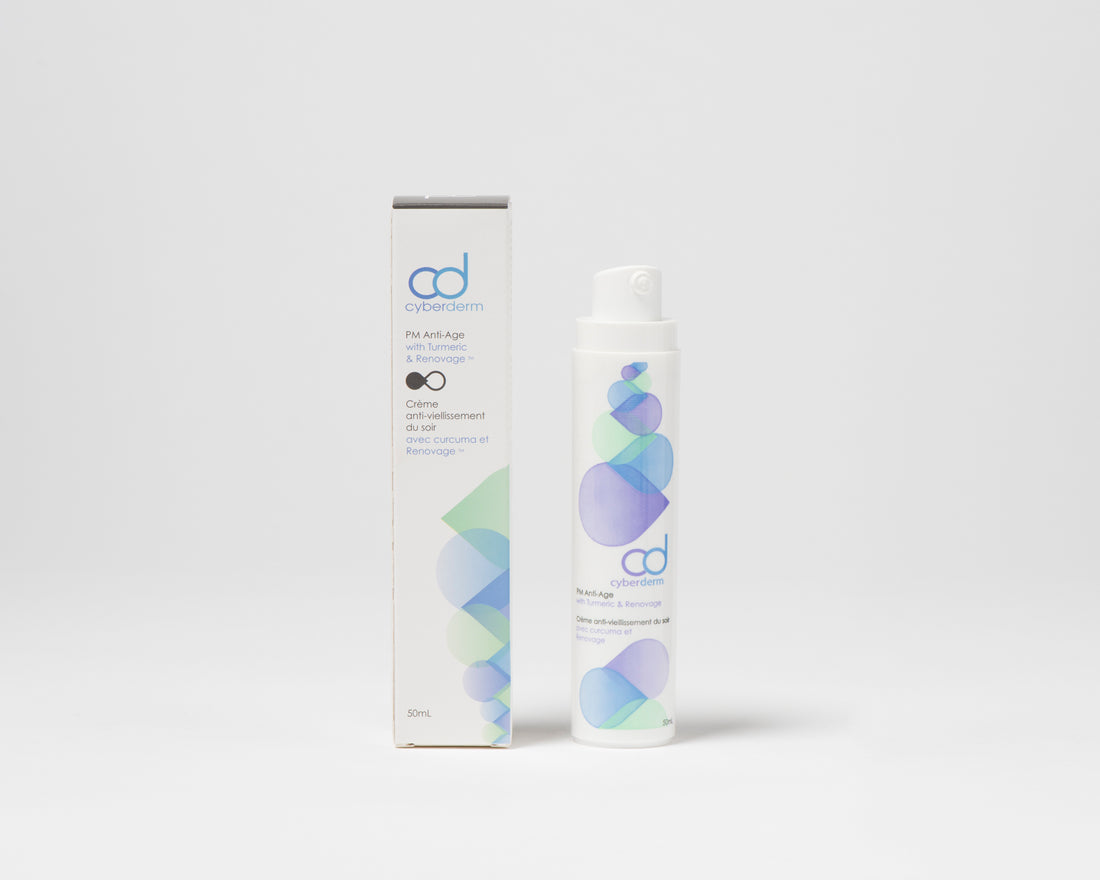 Cyberderm PM Anti-Age Treatment
Fight boldly against the physiological aggressors that age us—including the sun and other lifestyle choices.
Distilled Turmeric Oil provides instant skin brightening and visibly improves the look of skin within weeks. The distillation process usingsupercritical carbon dioxide extraction preserves the potency of this powerhouse anti-oxidant but removes the skin staining potential. Turmeric has long been a mainstay in traditional Ayurvedic medicine. It also has strong clinical data to show improved stability and free
radical scavenging abilities when compared to water soluble forms of Vitamin C, like L-Ascorbic acid. Stability is improved in both the product formulation over time and when applied to the skin.
The synthetic active EUK-134 provides additional stable anti-oxidant and constant free radical scavenging by mimicking skin enzymes superoxide dismutase and catalase. It minimizes the effects of photo-aging and UV/environmental damage and can provide post-UV repair.
Combined, these stable and potent forms of correction improve the look of skin and reduce the signs of aging and photo-aging. Skin looks brighter, more uniform, hydrated and with improved texture.
PERFECT FOR THOSE:
• Looking for a light-weight anti-aging product that targets the multiple ways that the skin ages
• Want a product free from fragrances, common allergens and essential oils