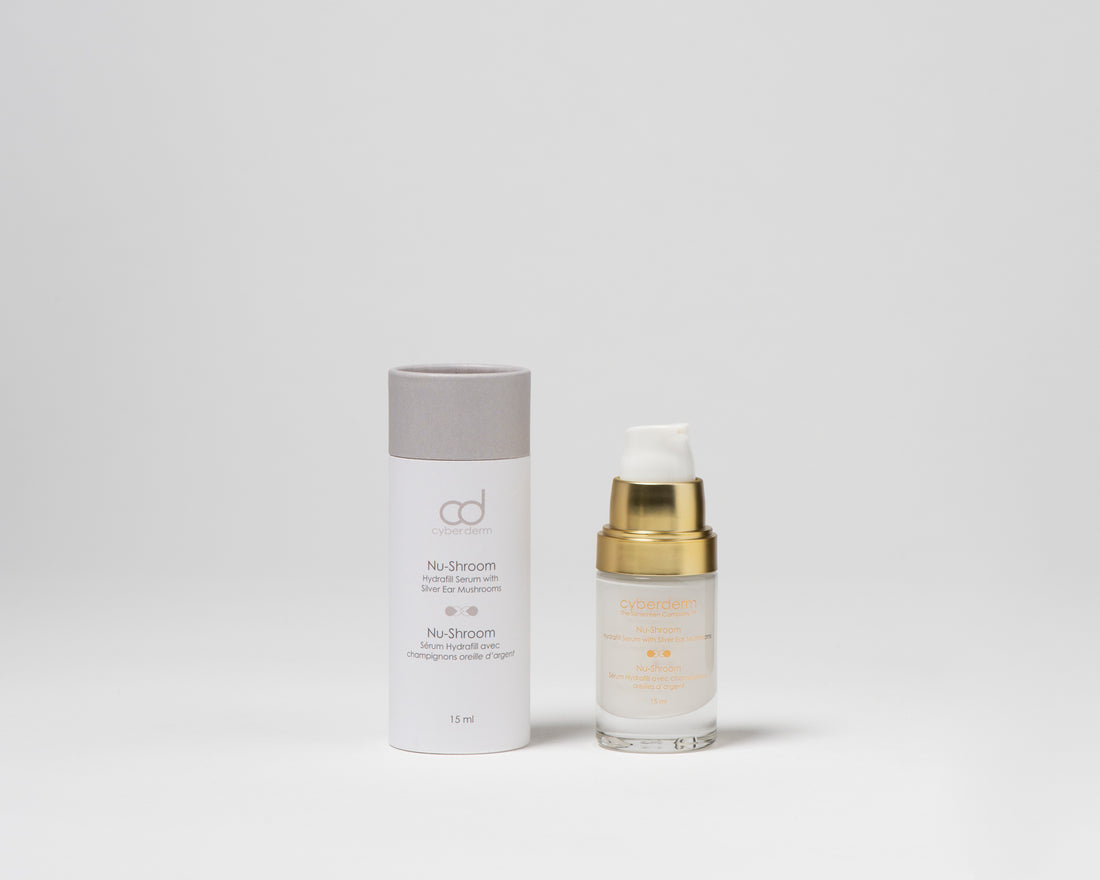 Cyberderm Nu-Shroom Hydrafill Serum
The Nu-Shroom Hydrafill Serum features a power-house humectant along with other plant-based actives to target the physiology of dry skin. Tremella fuciformis is a natural form of hyaluronic acid and provides a
flexible film to maintain the skin barrier and prevent water loss. Irish Moss from the tidal waters of the British coast keep skin pliable and firm. While the bright floral buds of Portulaca Pilosa when combined
with skin mimetic tripeptides provide instant plumping and are a form of technology borrowed from lip plumping products.
By land and sea, Nu-Shroom Hydrafill Serum offers nature's richest botanicals harvested into a concentrated delivery.