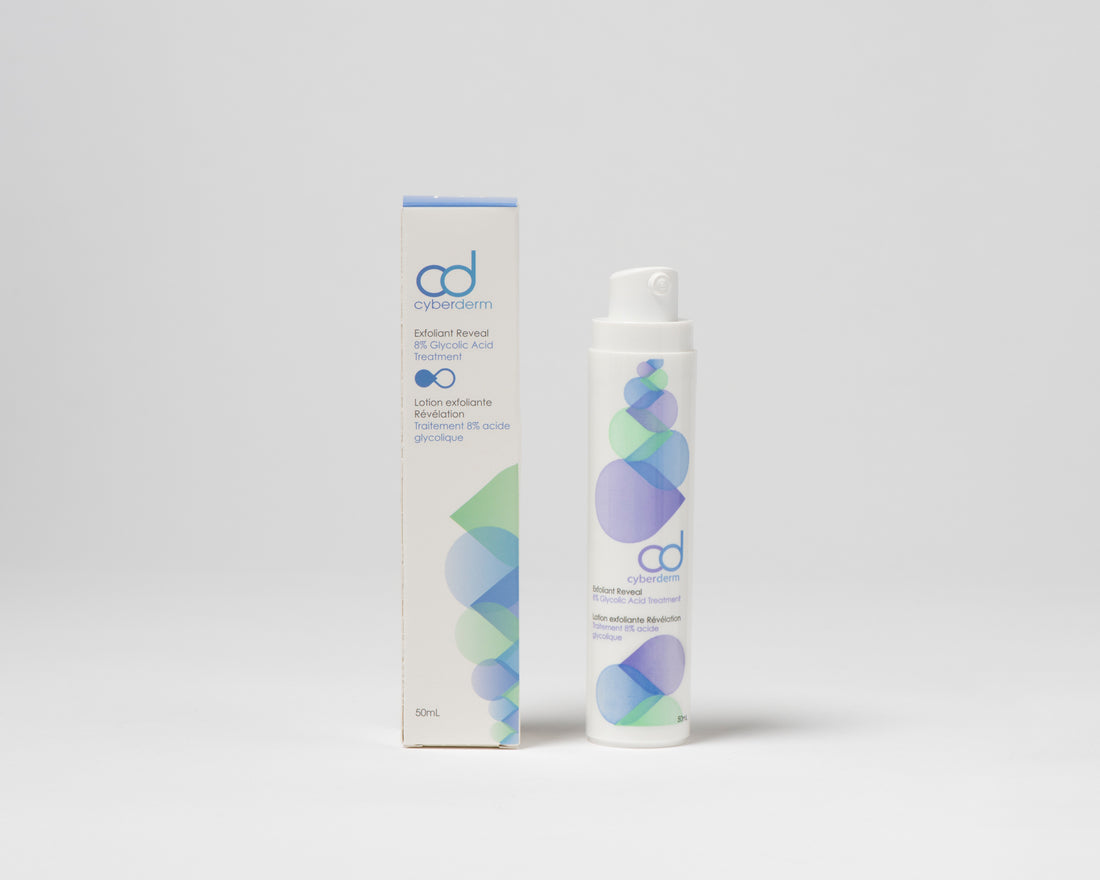 Cyberderm Exfoliant Reveal
The Exfoliant Reveal is made of 8% glycolic acid that is effective at helping to unglue these cells and expose the new living ones below. It can be used as weekly treatment or if used alone—daily. Dull, rough
or dry skin becomes smoother, softer and begins to glow. When used in combination with other targeted treatment products, it can enhance the absorption of other active ingredients into the skin. It is also beneficial for those suffering from mild acne.
PERFECT FOR THOSE:
Looking for an exfoliant product with a high and effective concentration of glycolic acid
Gentle enough for daily use
Includes the amino-acid Arginine for improved tolerability