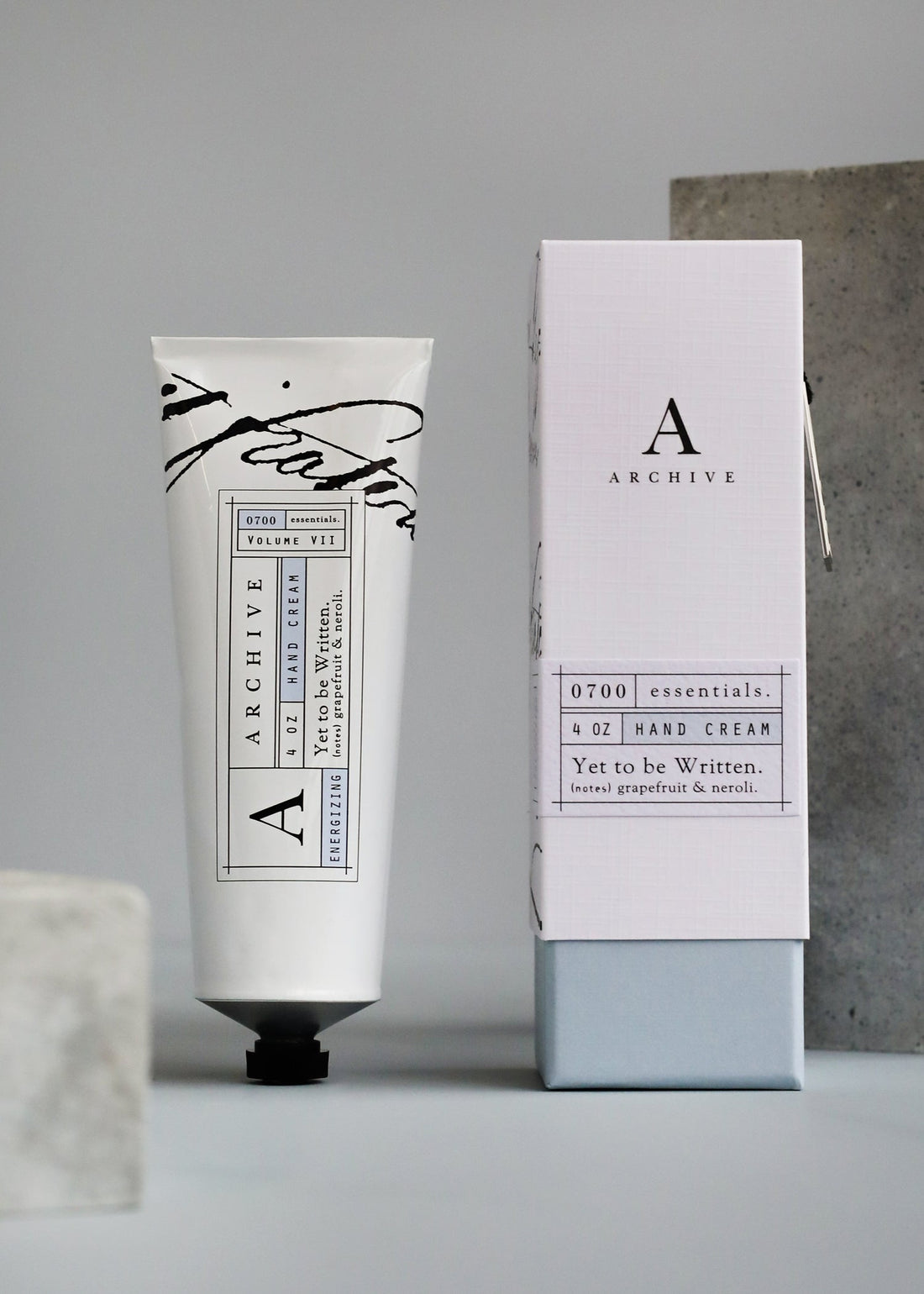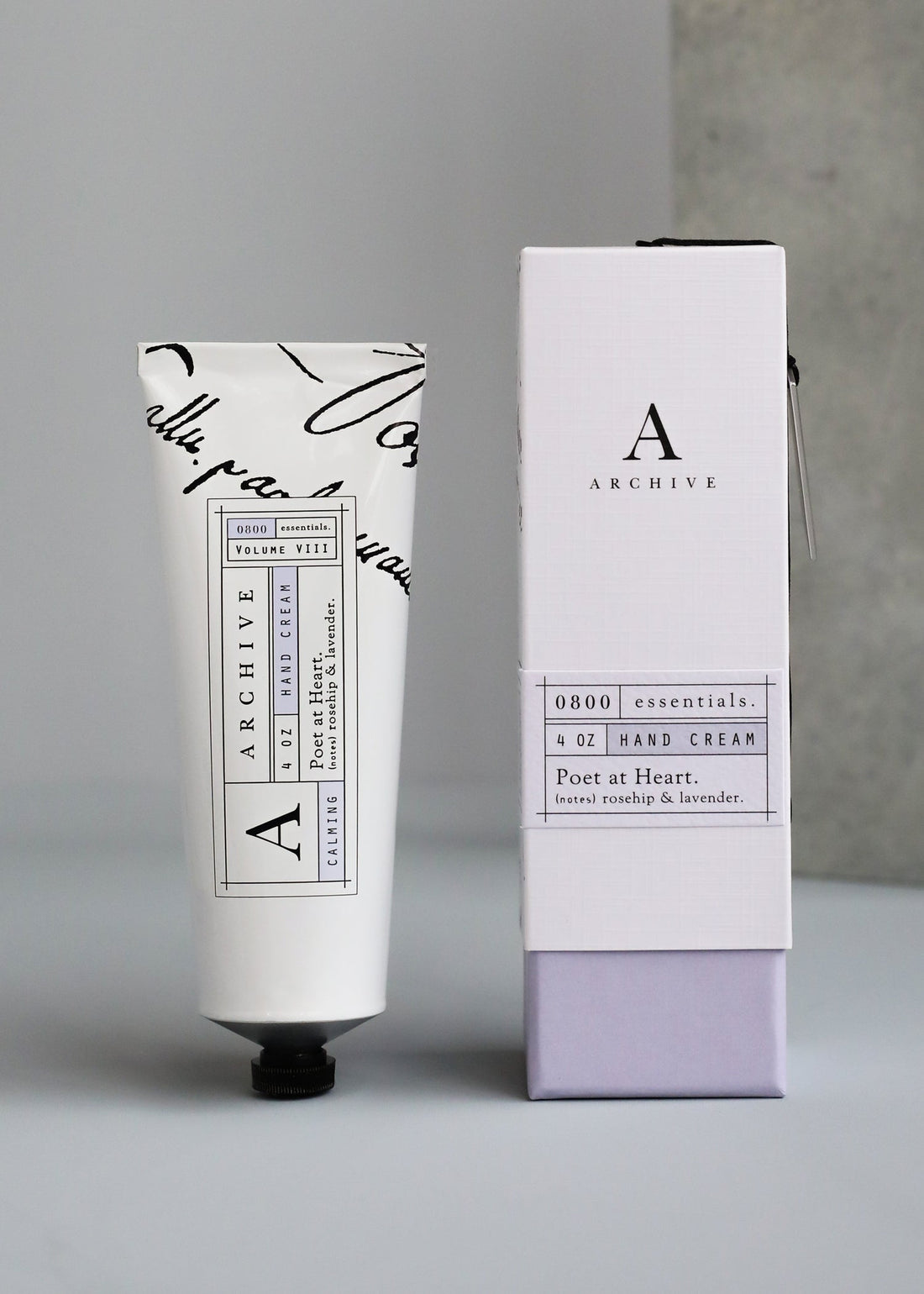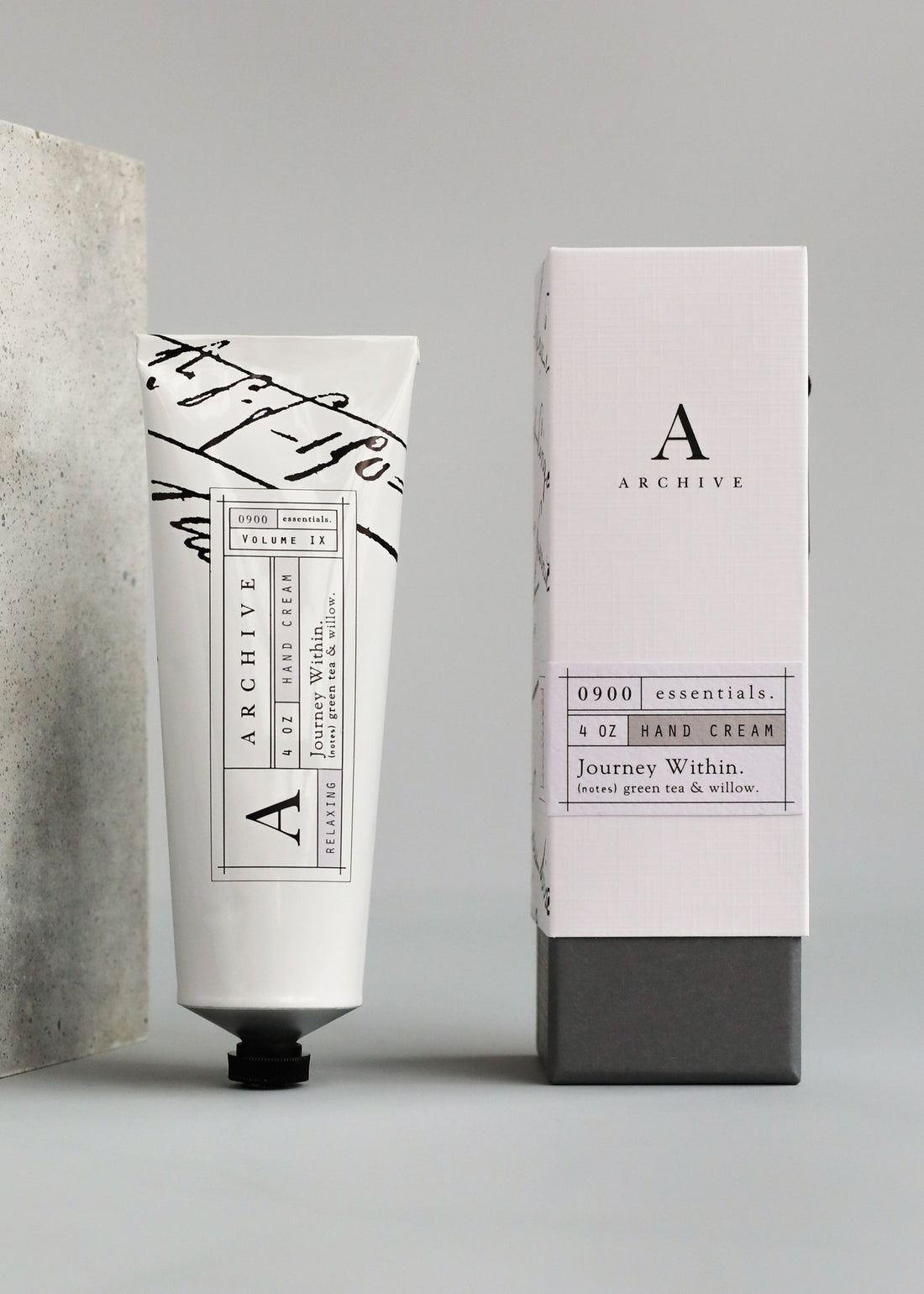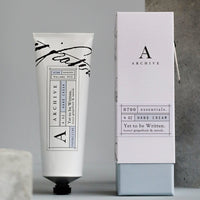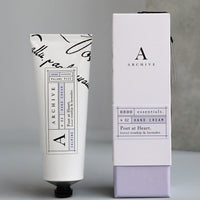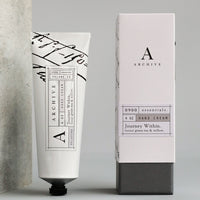 ARCHIVE Restorative Hand Cream
Like finding a handwritten note inside a favorite old book, this nourishing hand cream entices you to reach for it again and again. Lightly fragranced and crafted to perfection for long-lasting hydration—take a moment to escape and rejuvenate.

Design Details
Exquisitely adorned with an embossed metal charm hand-tied with a waxed black cord, this ready-to-gift keepsake box slides open to reveal a kiss of calming color. Inside, an aluminum hand cream tube is printed with vintage script.