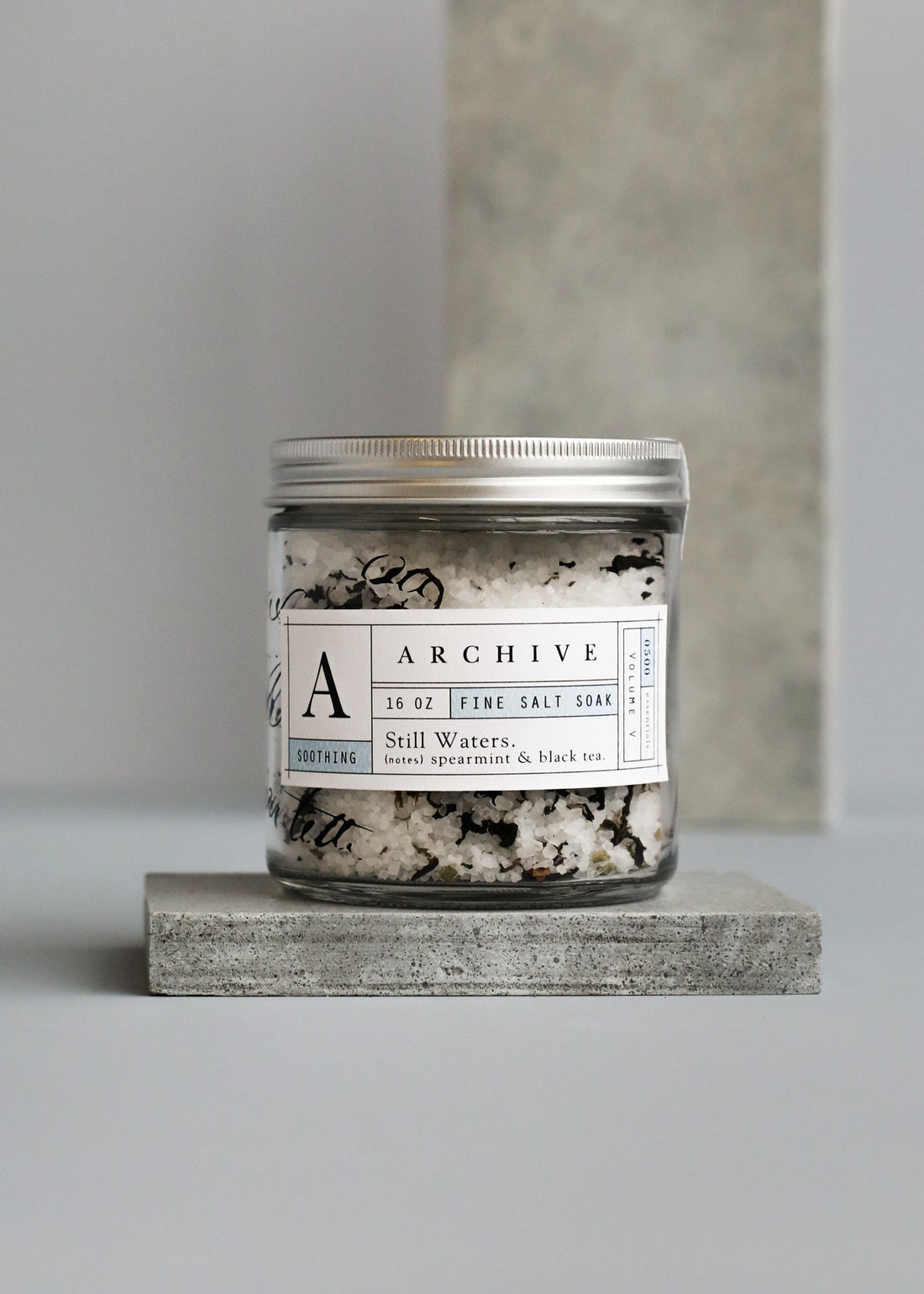 ARCHIVE Purifying Salt Soak
Whatever the day brings, there is calm to be had. Rich in purifying minerals to relax the body, moisturize skin and eliminate toxins, this bespoke salt soak is blended with mind-cleansing Spearmint & Black Tea for a head-to-toe calm. Let it all go and begin your next chapter.

Design Details
Simple and serene, this transparent glass jar puts the natural beauty of its contents on display. A metal twist-off lid and handwritten script add a hint of romance and shine.