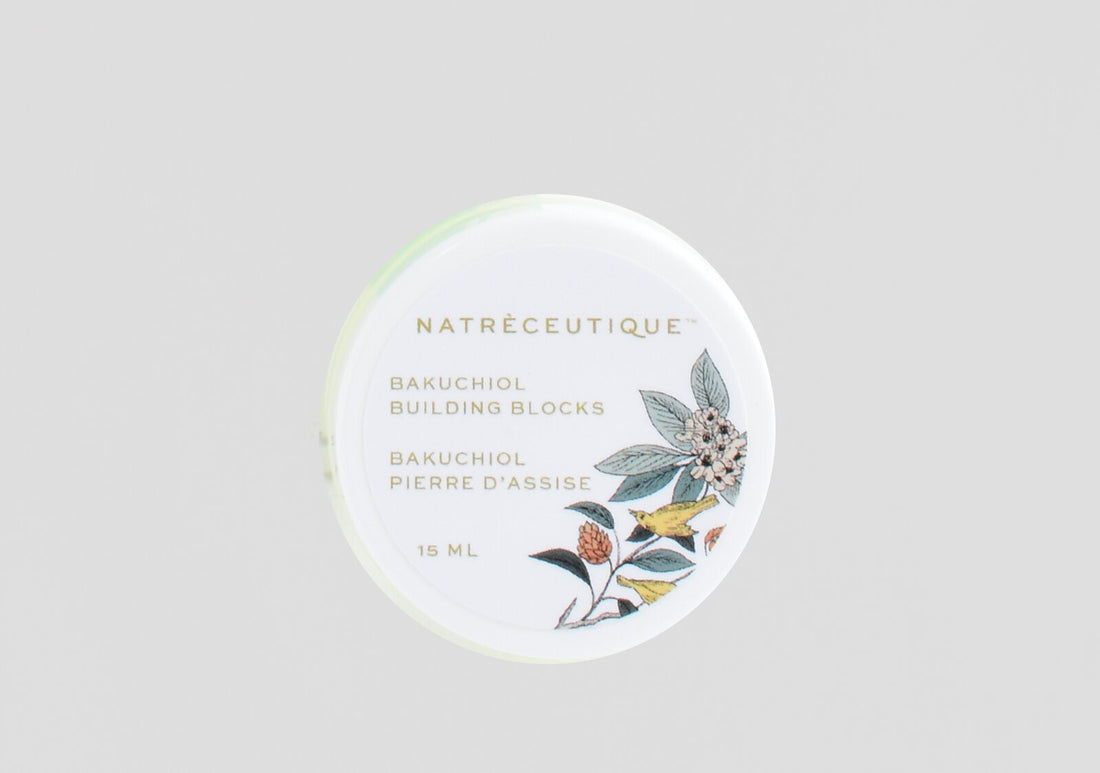 Natreceutique Bakuchiol Building Blocks
Have you heard about the buzziest new ingredient Bakuchiol? This natural form of Vitamin A is considered a milder form of retinol. It's been shown to improve the signs of aging in the skin and its overall appearance while being more gentle and with less negative side effects. Most are therefore able to use it every day without having to manage dryness and irritation.
For best use, use a generous pea sized amount on your face after your hydration steps (serum, moisturizer) as your last step in your nighttime skincare routine.
Perfect For Those:
- Looking for gentle correction for the signs of aging