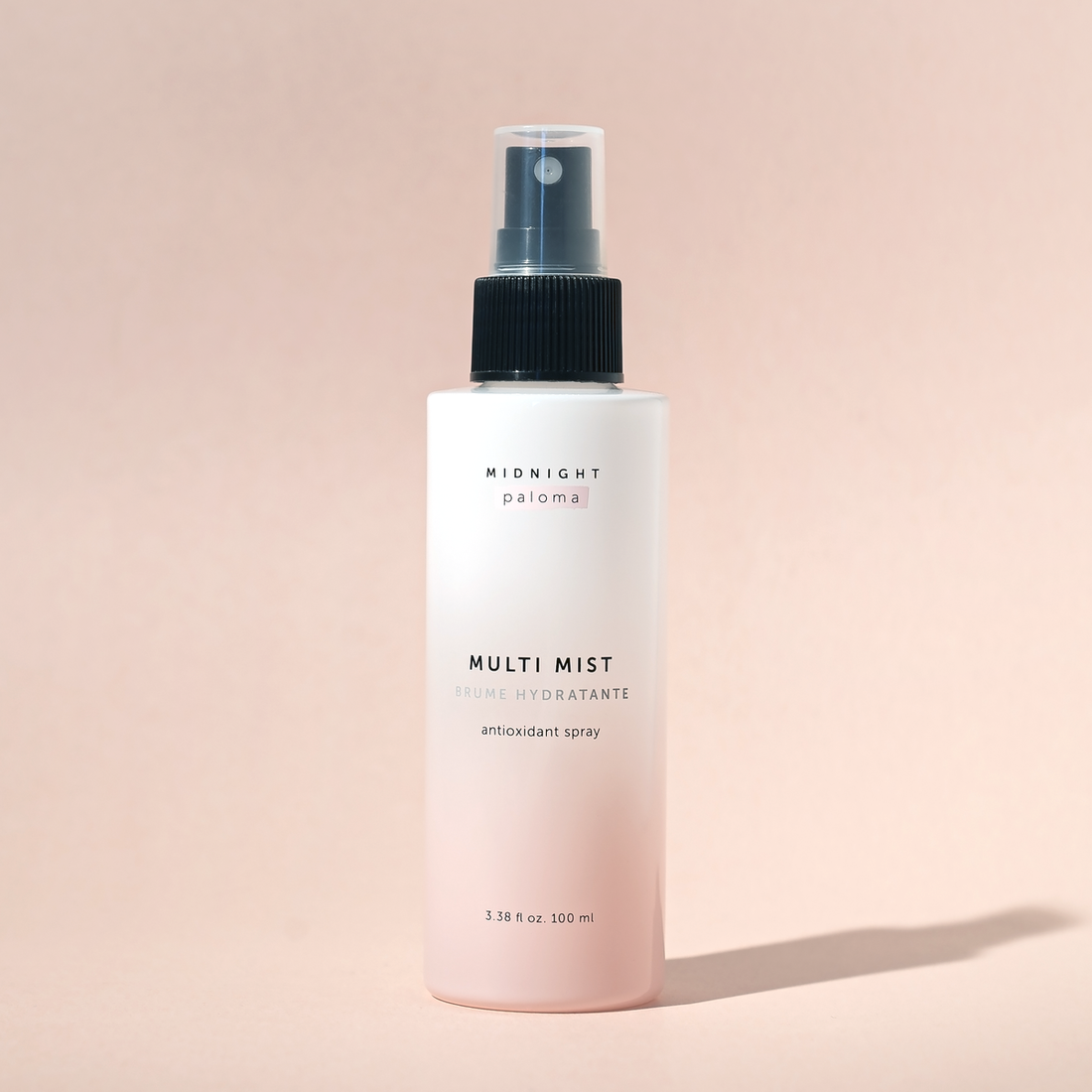 BF: Midnight Paloma Multi Mist Antioxidant Spray
An instant antioxidant treatment to re-energize the skin, awaken the senses. This weight-less 3 in 1 antioxidant treatment reduces dullness and is a burst of refreshing moisture for the skin.
White Willow Bark helps control excess oil, alleviates sensitivity, and minimizes pore size.
Chamomile replenishes and soothes with its calming antioxidant-packed blend.
Lavender works instantly to refresh, hydrate, and destress the skin With an alcohol-free formula, feel confident to re-energize the skin with a radiance-boosting pick-me-up by misting whenever and wherever.
100ml Glass Bottle